If you were born in the late 80's or early 90's, then you probably are familiar with shoot 'em up (SHMUP) games such as Raiden. A couple of days back, an Indonesian game developer team named Magesoft released a demo on a game similar to Raiden named Burst Fighter.
Burst Fighter is a galactical shooting game that is inspired by Raiden but with way higher quality graphics. I had a chance to try the demo myself and will give you my first impression on Burst Fighter.
The first thing that came to my mind when I opened the game was the main menu was designed so cool you feel like you're in outer space. Although the game itself is messy and filled with lasers shot by airships, the menu is calm and tidy, yet the presence of galactical theme exists. But we all know we never look at a game by it's menu. Let's head on to the game play and graphics then.
When you press play, the first thing the demo will bring you to is the story itself. The story is based on a planet named Zirodia. It was once a peaceful planet when an invasion by mechanical alien species occurred.
While the planet was in chaos, people from Zirodia found a strange message which revealed to be a blueprint of a technology that could overcome invader's forces. Queen Sehra then fights her way to the source of the Invader Planet which is located on Earth.
The gameplay itself is the most part that needs some repair. To be honest, I didn't know what I was doing, where I was, and how I should dodge and shoot. After a few minutes of playing, I, then, got the idea of what to do.
Of course I  had to press "Z" in order to shoot. I also had to dodge the enemy's fires, right? Well, since there were many shoots fired, I couldn't dodge them all. But even if I was pretty sure that most of the enemy's shoots hit my spaceship, I couldn't really tell how serious the damage was because there's no indication whatsoever of the spaceship's condition.
I also noticed that I could use my special skill by pressing "X" to make a huge and wide area of damage. On the top left, there is a minibar where you can see how many combos (you have to hit enemy's spaceship to earn combos, when it misses, the combo resets by itself) and how far your X is ready.
After shooting my way against the enemies, I found myself fighting the Boss. It had a unique style of movement and a really big body. It was hard at first, but fortunately I got the advantage of destroying it.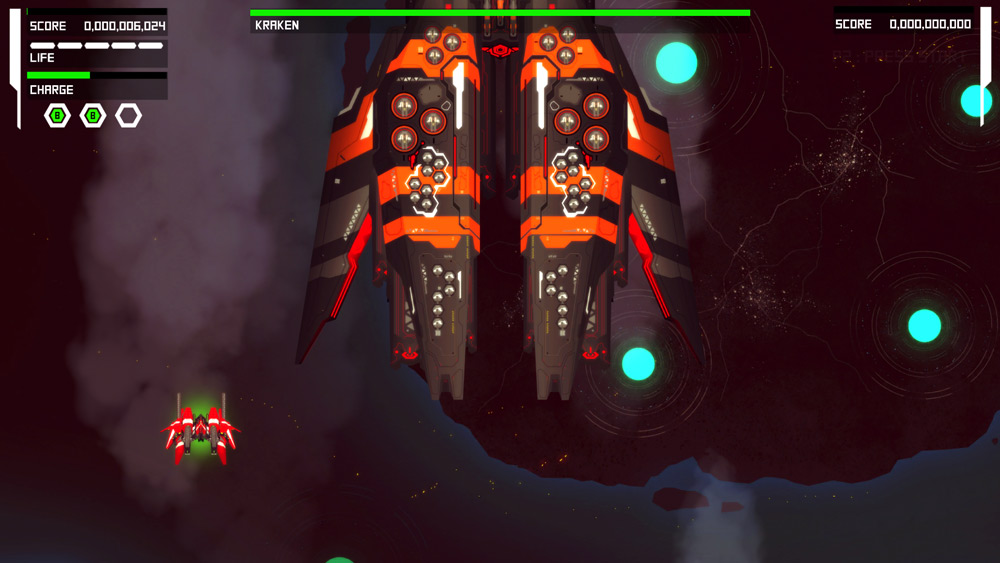 Despite the gameplay that needs to be reworked, the graphics of Burst Fighter is absolutely insane. Magesoft did their work absolutely perfect on this part. The lights, the colors, and the movement of the objects make it seem like it is not the typical SHMUP game we know. So, kudos to them.
Overall, Magesoft did a pretty good job on it's debut game for Steam. But some things need to be repaired, especially for the gameplay. I think that players should be given a brief tutorial and basic knowledge on what objects are what, which items we should collect and dodge, and also our main objective.
Since the game is only in demo, I believe that Magesoft will definitely look into this. We hope the best for them in creating games and can't wait till Burst Fighter's official release. If you want to play the demo, you can do that right now. If you want to give feedback to the developers, you can go to this link.
Download Burst Fighter Demo: PC (Free)
Edited by Devi